Martinu Strings Prague & J. Šonský - conductor,  L. E Larsson, Concertino for double bass op. 45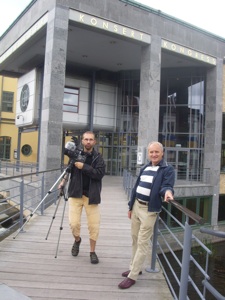 Czech Roots in Sweden – documentary film about interesting Czech living in Sweden (60 min) partly containing a profile of Jaroslav Sonsky (8 min).

https://www.youtube.com/watch?v=3MzTy9FKWa0

In the whole documentary video were used several recordings interpreted by J. Sonsky.

More information about film:

http://www.ceskekoreny.cz/videa/sonsky.wmv

http://www.ceskekoreny.cz/svedsko/